Texs Hope
Texs Hope ( Hope)
Texs Hope (Texan Bar Time x Pocos Painted Sqaw) 1999 Black Tobiano Mare. Link here for pedigree information - she has remarkable bloodlines proven in both halter and performance..Check out the photos of this stunning beautiful APHA mare. She has an amazing pedigree, beautiful color, and excellent conformation. She is exposed to MKS Magic Johnson for 2012. This mare has been part of a very prestigious breeding program and continues to be a remarkable producing mare. She has the looks of a halter horse - big hip, heavy muscling in her shoulder, wide chest, and a beautiful keen head - the athletic ability of a performance horse (she has her reining license but was injured early in her career which slowed her down enough that she was not able to fully complete her training, but she does not show injury in her normal movement now), and the pedigree desired for a broodmare. The cross between her and MKS Majic Johnson will produce a homozygous black gened foal that will also carry the creme gene! As Majic has been busy breeding mares here, we have not offered any outside breedings to him this year. This cross provides the unique opportunity to own a foal sired by a proven halter and performance sire with his foals achieving international success both in the show ring and in breeding programs, out of a mare with flawless looks, a fabulous pedigree, and outstanding athletic ability! And, this mare would be an excellent addition to any halter or performance breeding program. She is one of the most beautiful horses at our farm! Her photos show what an amazing and stunning horse she is!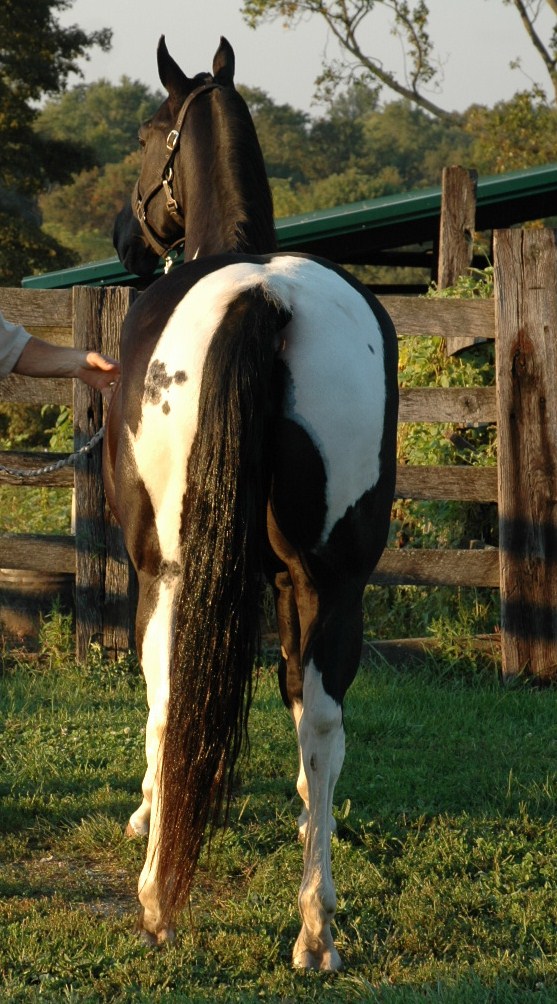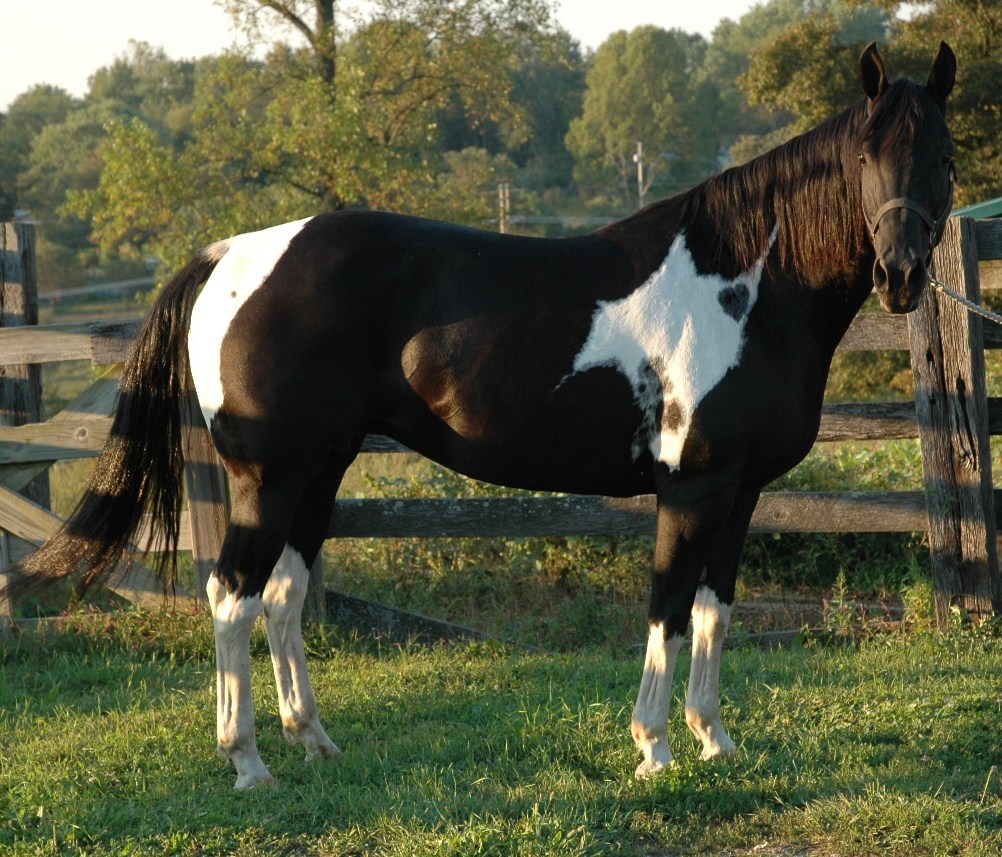 Das waren die ersten Fotos und Beschreibung die ich 2009 von ihr gesehen habe. Ein Traumpferd,
leider für mich unbezahlbar.
Habe sie dann im September 2009 live gesehen, ich hätte sie am Liebsten sofort mitgenommen, aber ich war
ja auf der Suche nach einem Hengst und so entschied ich mich für QT Chex.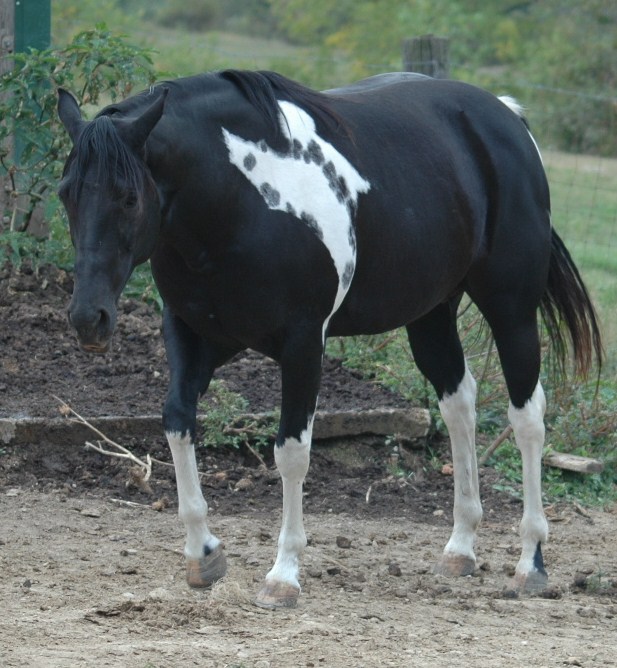 Bilder aus 2011, da konnte ich nachdem das Schicksal mich zwei Mal so hart getroffen hatte , einfach nicht mehr
wiederstehen. Und nun ist sie endlich hier. MEINE HOPE !!!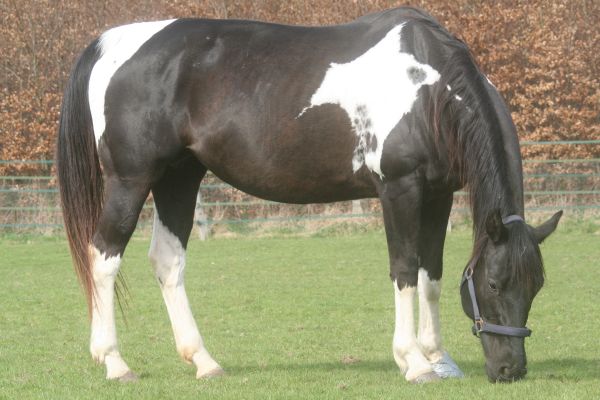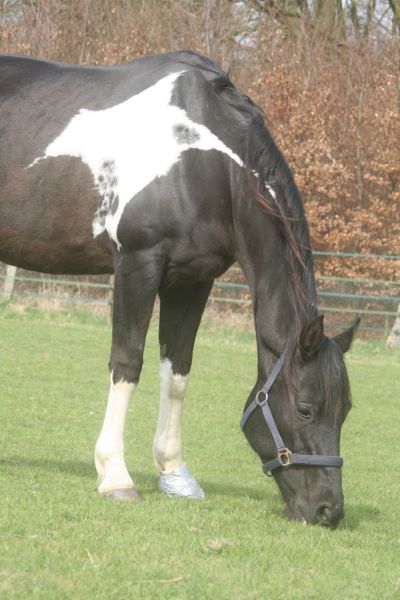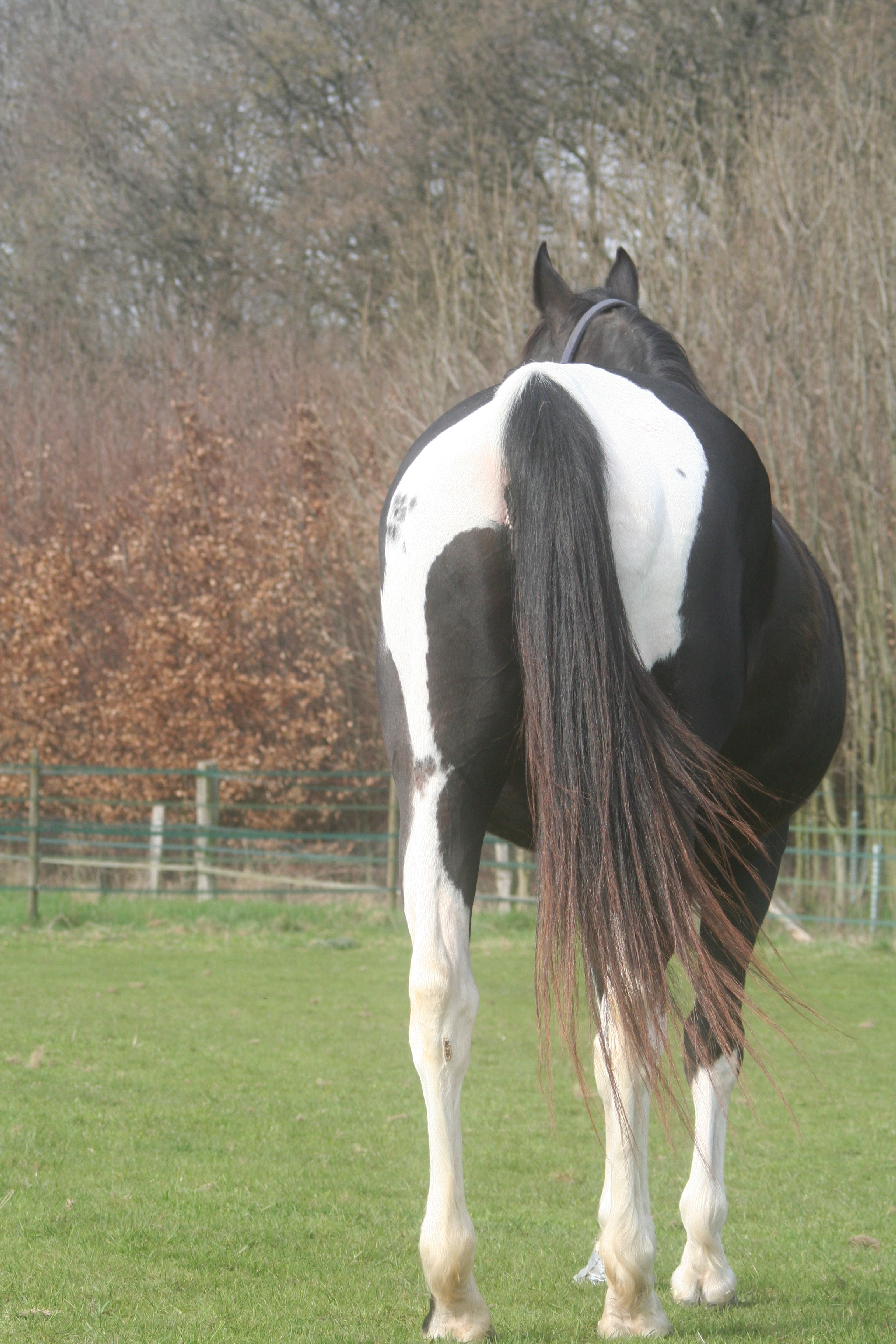 Hier nun die ersten Fotos aus Deutschland. Hope fühlt sich sehr wohl und geniesst schon die Weidezeit.
Im Umgang ist sie einfach nur ein Schatz. Eben ein Traum Pferd. Ich hoffe das eingliedern in die Herde
geht genau so problemlos. Muss allerdings noch etwas warten, man sieht den Hufverband.
Hope ist eine doppelt homozygote Stute TO/TO und E/E es fällt keine sorrel oder chestnut Nachzucht.
Sie ist PSSM1 N/N, GBED N/N und HERDA N/N.

Sire : Texan Bar Time von Roan Bar7
Dam: Pocos Painted Sqaw von Pepsi Poco